Many people who are new to the Sunshine State can often underestimate or overestimate how much rentals cost in Miami. People from NYC, for example, think it's extremely cheap to live in a condo downtown or in Brickell in comparison to what they would pay in Manhattan. However, Montrealers (like me) often fall off of their chair when we show them what they could get in Miami in comparison to what they paid for rent in Quebec, where apartments get rented for a significantly cheaper amount.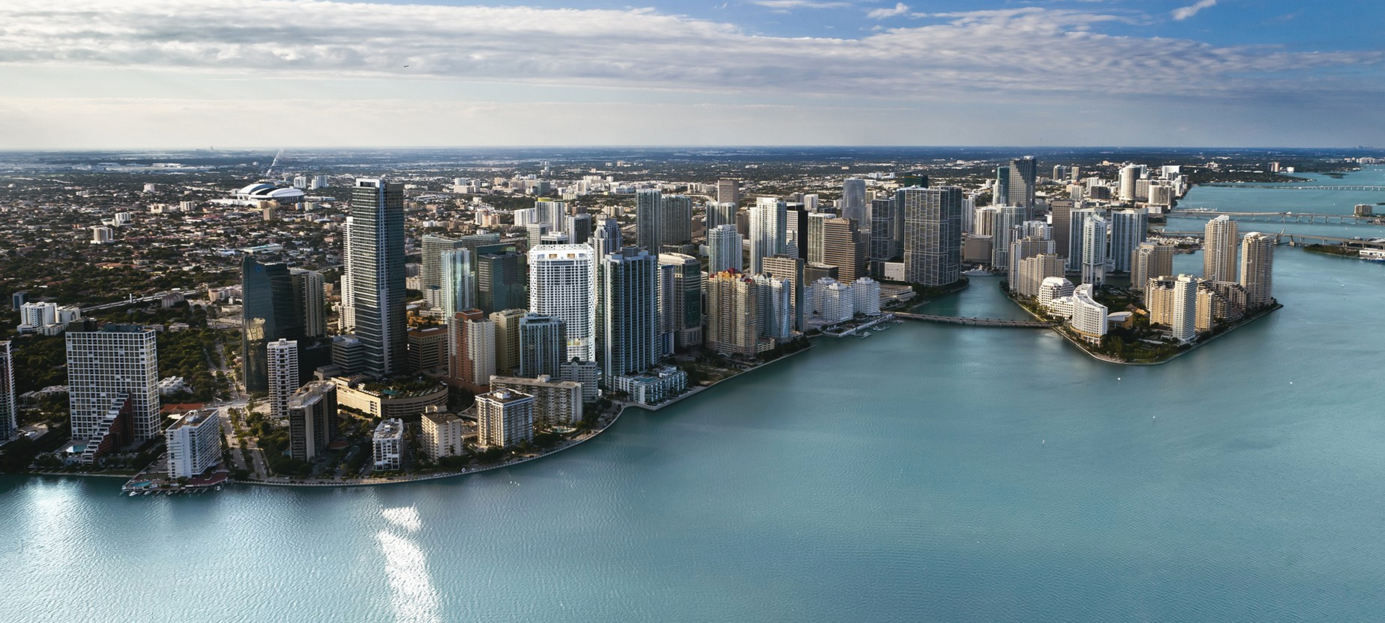 So what can you get in Miami if your budget is between $2,000.00 & $3,000.00 a month? You have hundreds of options ranging from a small condo to a 5 bedroom house.
For the purpose of this article, I will only look at 5 areas to show you how location is key when it comes to rentals. The hotter the area, the higher the rental. And that is without hesitation.
$2,000.00/month
Brickell/Downtown
-A 1 bedroom at 50 Biscayne, on the 15th floor.
-A 25th floor corner unit 1 bedroom at The Plaza.
Miami Beach
(note: The buildings may be pretty old at that price point)
-A small but cozy 2/2 on Collins
Coconut Grove
-Not much at the moment. Sorry. If you know any off market listings please let me know!
Kendall
-A 3 bedroom two story townhome
Pinecrest/Palmetto Bay
-A 2 bedroom apartment with a view of the….parking.

$3,000.00/month

Brickell/Downtown
-A 21st floor corner unit with water view at the Yacht Club
-A 56th water view 2 bedroom at the Opera tower (one of my favorite buildings)
Miami Beach
-A renovated 2 bedroom apartment on the 5th floor at the Waverly
-A 2 bedroom on Collins with direct water view
Coconut Grove
-A 3 bedroom house not too far from Coconut Grove Elementary
-A first floor 2 bedroom apartment on Shipping
Kendall
-A gorgeous 5 bedroom house in the Hammocks with a garage and 3 bathrooms. The Hammocks is kind of far though, especially if you work downtown or in Brickell.
Pinecrest/Palmetto Bay
-A 3 bedroom house with a pool and a huge yard
********************************************************************
Keep in mind that most of the time, to get an apartment, you need to provide the 1st month, last month and security deposit on top of applying for the association. If you are looking at a $3K rental, we are not too far from $10,000.00 needed just to rent an apartment. If you do have that amount in your bank account or more, I always suggest looking at the option of buying as you could save some money! Right at the bottom of this page, you can use the Mortgage Calculator and see how much you would be paying for, let's say, a 300K house. You would be surprised to see how affordable it can be (that is, if you qualify for a mortgage of course).
I am here if you have any questions! If you are looking to buy a home or even to rent, don't hesitate to contact me using the form on your right.